Michael Quinn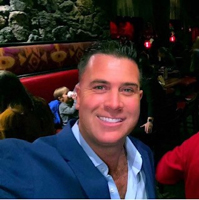 Michael Quinn is Founder, Co-Owner and Chief Engagement Officer of Feltman's of Coney Island, a historic food brand supplying premium hot dogs and mustard products to over 2,000 supermarkets nationwide, as well as restaurants, arenas, hotels and airports. They also sell their products via e-commerce on Amazon, Jet.com, and directly via www.feltmansofconeyisland.com. He has hired a group of Army Veterans to handle daily operations, with him and his brother Joe overseeing the entire company.
Since he was a young boy, Michael always dreamed of opening a business with his brothers Jimmy and Joe. Mike's dream came crashing down on September 11, 2001, when his brother Jimmy was killed in the World Trade Center attacks. Fifteen years later, Mike and his younger brother Joe are realizing that dream by starting a hot dog revolution, promoting the Feltman's brand.
Learn the fascinating history of the origin of the iconic American Hot Dog!