Allison Howe, Volunteer Connect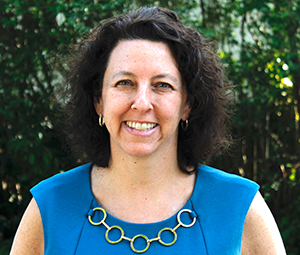 Allison Howe joined VolunteerConnect as Executive Director in January 2019.  VolunteerConnect provides nonprofit leadership programs including training new Board members in key areas of governance and matching them with local nonprofits.  Allison has extensive leadership experience in the non-profit sector.  She served on the Board and then as Executive Director of the Alzheimer's Association-South Jersey Chapter, where she worked for six years.  For twelve years she served as Vice President of Health Services at Planned Parenthood, first at the Mercer county affiliate and then at the merged Northern, Central and Southern New Jersey affiliate.  Allison recently joined the Board of Actors' NET of Bucks County.  With experience in multiple aspects of the non-profit world including Board service, operations, development, strategic planning and advocacy, Allison enjoys collaborating with nonprofit colleagues to maximize their impact.
Allison earned her master's degrees in Business Administration and Health Services Administration at the University of Michigan and recently earned her Project Management Professional (PMP) certification.